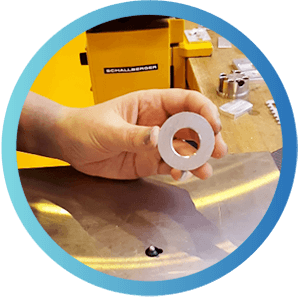 Aluminium
Deburring Aluminium materials form 0.7mm thickness, removing sharp edges, creating upto 3mm radius or 3mm 45 degrees chamfer.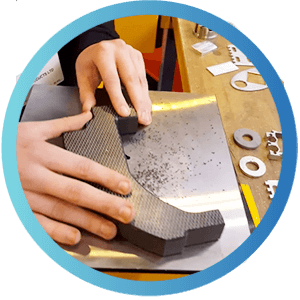 Carbon Fibre
Deburring Carbon Fibre material used in various applications including aerospace, medical and formular 1 motorsport.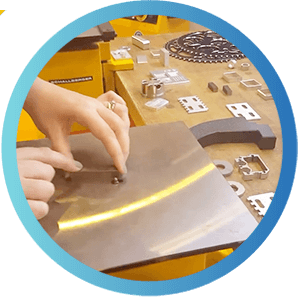 Mild Steel
Deburring Mild Steel parts including laser cut edges and sheetmetal application as well as machined components, which require sharp edge removal.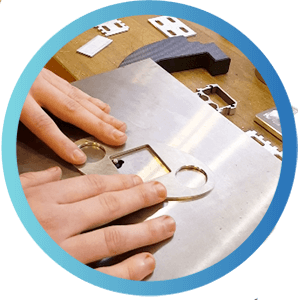 Stainless Steel
Deburring Stainless Steel parts with coated carbide cutters for longer life on both radius and 45 degree quality finish.